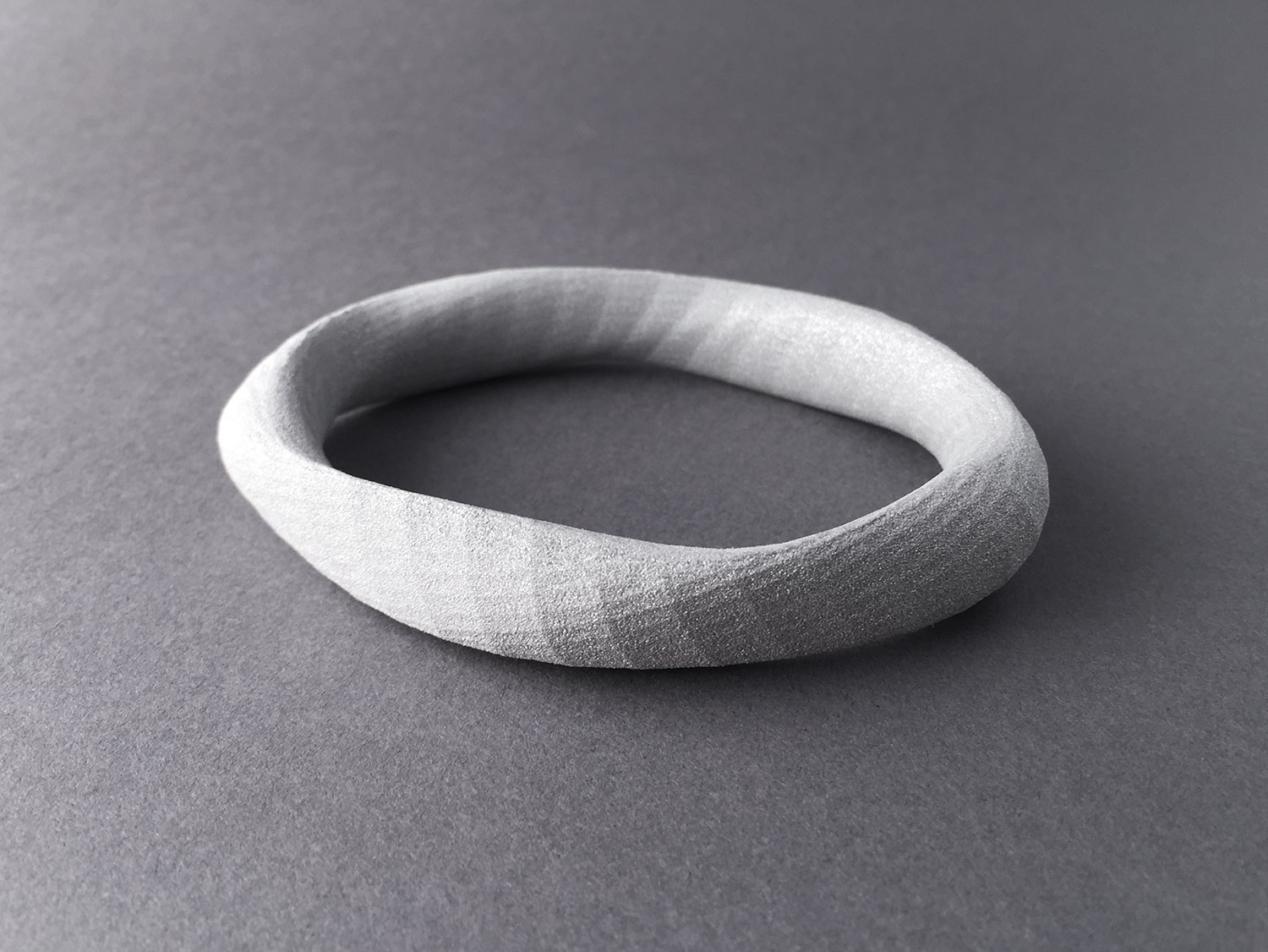 Twisted Bracelet #1
Bracelet with a subtle twisted form. Its sophisticated geometry and continuous shape have been created experimenting with code. The fine lines on the bracelet show the meshes of the digital model, thus visualizing the transformation process and creating a texture that plays with light.
Digitally crafted and 3D printed by sintering a high-grade polyamide and aluminum blend, it has been carefully finished by hand.
Available in:
Natural gray,
Dyed black
Dimensions:
XS/S: 8.7 x 6.9 x 1.4 cm
M/L: 9.6 x 7.6 x 1.4 cm
For more information, please visit the process section, the care guide and the terms and conditions.
Free shipping for all orders within Switzerland and for international orders over CHF200.
Is the piece you are looking for sold out? Please fill out this form and you will be notified as soon as the product will be available.